The Apple Watch is a feature-packed, powerful piece of hardware that can help you do a lot of things with ease. And while using the watch is very intuitive, there are certain features that can only be found out if you take a deep dive into the watch's settings and explore it for months on end. Fortunately for you, we've done all that hard work. So here are 12 useful Apple Watch tips and tricks that will make you a watchOS master.
1. Switch the Honeycomb App View to List
When you press the Digital Crown on your Apple Watch, it takes you to the app screen. By default, this screen is arranged in a 'honeycomb' pattern which looks good, but is impractical. You end up hunting for apps, and trying to zoom in and out of the screen to see which apps are where. It's annoying. However, you can easily switch the app screen to a list view.
Press firmly on the app screen and you will see the option to switch to a List. This is arranged alphabetically, which means you no longer need to wonder where you might find 'Spotify' on your watch. Just scroll to 'S'.
2. Browse the Internet on Your Watch
With watchOS 5, Apple brought WebKit support to the Apple Watch. That means if you receive a web-link, you don't need to grab your iPhone just to open it. You can view it on your watch itself. This is where things get interesting.
Even though there is no such thing as Safari on the Apple Watch, you can send yourself an iMessage with a link to Google. Tap on this and Google will open up on your Apple Watch.
Guess what? Tap on the search box and you can scribble or dictate searches and tap on the results to view them straight on your watch. There's even a reader mode built-in! Check out one of our articles open in reader mode on the Apple Watch: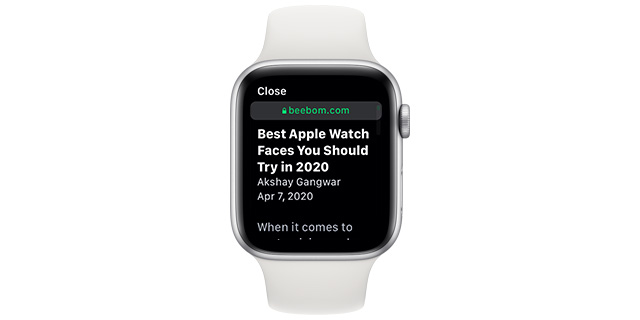 3. Force Restart Your Watch
Look, there will be times when your Apple Watch inexplicably gets stuck. It could be a third party app messing something up, or it could just be one of those situations where your Apple Watch just isn't responding to touches or button-presses. Believe me, it happens. In such situations, you can't restart your watch because the buttons aren't working. However, you can always force restart your Apple Watch.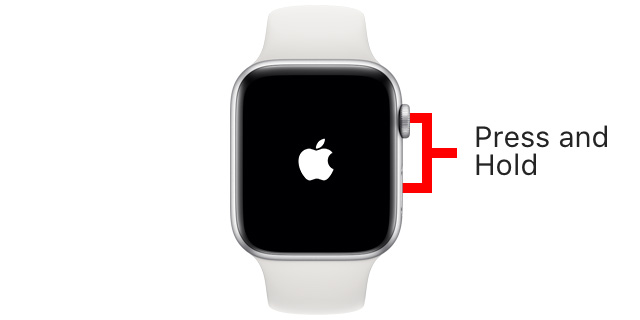 Simply press and hold the Digital Crown and the side button at the same time until you see the Apple logo pop up on the screen.
4. Check AirPods Battery Life from Apple Watch
If you're using an Apple Watch with your iPhone, chances are you're also using AirPods to listen to music. Well, I'm sure you know that you can check your AirPods' battery life from your iPhone's widget screen, but did you know you can check it from the Apple Watch as well?
Open the Control Center on your watch, and tap on the battery percentage tile. This will show up your Apple Watch battery percentage along with the AirPods' battery.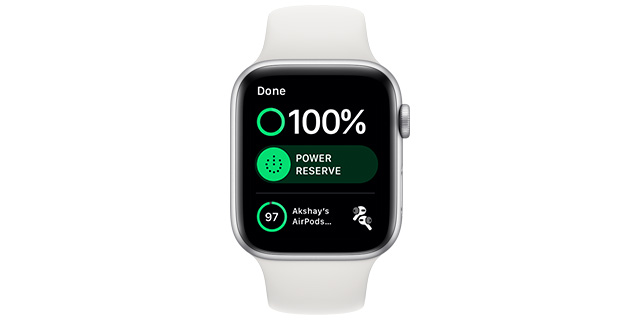 The best part about this is that this works even if your AirPods are connected to your iPhone and not your Apple Watch.
5. Find Your iPhone in the Dark
I'm sure you're well aware of the "ping iPhone" feature in the Apple Watch where you can just tap on a button in the Control Center and your iPhone makes a series of beeps to help you find it. However, if you are in a situation where it's dark and you can't see where your iPhone is, this Apple Watch trick might come in handy.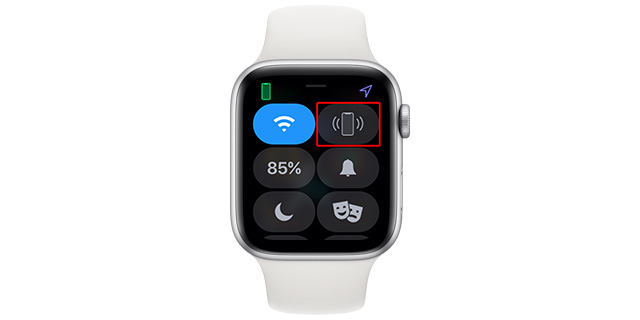 Open the control center on your watch and long-press the 'ping iPhone' button. When you do this, your iPhone will beep and blink the LED flash as well to help you locate it. By the way, if you're unaware of what the "ping iPhone" button is, you should check out our detailed guide on Apple Watch icons.
6. Skip Workout Countdowns
Do you use your Apple Watch to track your workouts? If you don't, you should, it's really good at it. Since I'm stuck at home in this lockdown I've been working out a little and the Apple Watch is great for keeping a track of it. The only annoyance is that countdown it plays when you start a workout.
Turns out, you can just tap on the screen to skip the countdown and go straight to the workout.
7. Mark Workout Segments
One of the most surprising things I found out about the workout app in the Apple Watch is that you can even mark segments in the app. This is useful if you're doing an Open Workout and switching between crunches and push-ups etc. You can simply double tap on your Apple Watch to mark segments instead of having to end a workout and start a new one. You can see all the segments of your workout in the Activity app on your iPhone.
8. Cover Your Watch to Turn on Silent Mode
Have you ever been in a work meeting and suddenly your watch makes that notification chime? Obviously you can quickly cover the watch to mute the notification, but you can't really head into the control center and then tap to turn on Silent Mode in order to not have any more disturbances during the meeting, right?
Well, luckily for you, there's a shortcut. Any time you get a notification on your watch, you can just cover the watch with your palm for three seconds and your watch will turn-on silent mode. It will also give a taptic feedback to let you know that silent mode has been turned on. Pretty cool, right?
9. Check the Time Without Raising Your Wrist
I know what you're thinking, the Apple Watch Series 5 has an always on display so we can easily check the time without raising our wrist. True, but not every one has a Series 5 Apple Watch, and if you're one of the people rocking their Series 3 or 4, you don't have to necessarily raise your wrist to check the time. Plus, a lot of people prefer disabling the always on display to extend the Series 5's battery life.
When your watch screen (or AOD) is turned off, slightly rotate the digital crown to light the screen up at a low brightness and check the time. You can keep rotating the crown to increase the brightness if you want.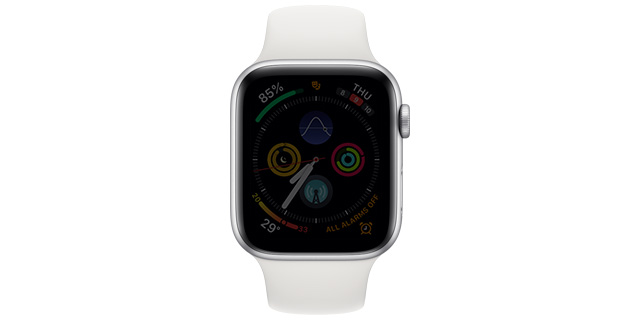 By the way, this is also handy if you have turned on theater mode on your watch but you need to check the time without blasting the entire theater with your watch's screen brightness.
10. Speak Time
This feature is useful if you need to know the exact time but your analog watch-face means you're gonna have to really look at it. Fortunately, you don't need to switch to a digital watch-face if you don't want to. Simply tap and hold the screen of your Apple Watch with two fingers, and the watch will speak out the current time.
11. Unlock Mac with Apple Watch
This is a feature I just love having because I no longer need to type in my password on my laptop. I can just pop-open the lid and my MacBook Pro unlocks thanks to my Apple Watch.
You can turn this feature on by heading to System Preferences -> Security and Privacy and checking the option that says "Use your Apple Watch to unlock apps and your Mac".
12. See Charging Percentage
So when I first started using the Apple Watch I was constantly annoyed because I used to pick it off the charging cradle thinking it's fully charged but it used to be 98% or 96% or some random number that used to hurt my 100% charging OCD.
So I was really glad to know there was an easy way to see the charging percentage on the Apple Watch. Simply tap the green charging-icon to make your watch display the charging percentage instead.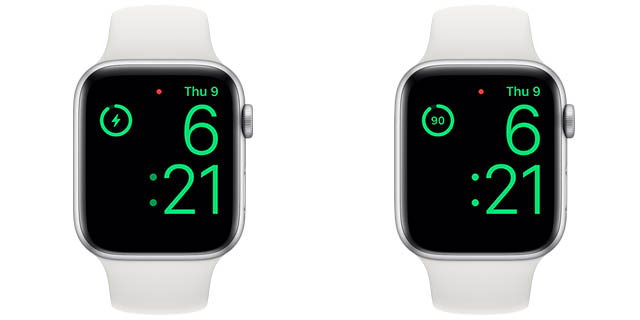 Use Your Apple Watch Like a Pro with These watchOS 6 Tips and Tricks